Senior Product Designer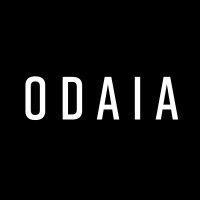 ODAIA
Product, Design
Remote · Canada
Posted on Thursday, May 11, 2023
ABOUT ODAIA
ODAIA nouno·da·ia | \ 'oh-day-yeah \
An Ancient Greek word referring to a salesperson's "tools of the trade."
Learn more about our company
here
. You can also find more information about the company and our products at
odaia.ai
.
ODAIA is a remote first organization, all our positions are WFH.
ODAIA helps pharma sales and marketing teams by using AI to understand and predict customer behaviour. Our enterprise SaaS product MAPTUAL serves some of the most recognized Fortune 500 life sciences companies. By incorporating data and AI predictions in powerful ways, MAPTUAL's users understand their customers (healthcare professionals, patients) on a deeper level and cater to their health needs more effectively.
ODAIAns (what we call ourselves) are inspired to reinvent the future of how non-technical people leverage data in their day-to-day lives. We are passionate about solving complex problems in data, AI, engineering, design, and product, so our customers don't have to. We live by the notion that "simplicity is the ultimate sophistication;" and making simplicity scalable is an even bigger challenge. That's why we have a crazy talented team led by serial entrepreneurs, tech veterans, and life sciences experts.
OUR MISSION
Reducing patients' time to therapy by facilitating meaningful interactions with healthcare providers, through human-centric software powered by AI.
We're also on a mission to build an innovative, diverse, and ego-free business, where trust, innovation and ownership are valued. You're on a mission too? We're here for it. We put an emphasis on career development for our employees, and the opportunities to grow are extensive.
WHATS ON OFFER
We are looking for a
Senior Product Designer
to lay the core foundation of a talented product design team. You will have the chance to closely collaborate with junior UX/UI designer(s), product managers, engineers, business and marketing teams. This position will initially report directly to the
Product Design Manager.
Our MAPTUAL product is being praised directly by our end-users in the life sciences space, they have never used anything like it in the world of enterprise SaaS. Through your experience and design gift, we want to empower you to take our product to the next level!
Please include a link to your portfolio with your application.
WHAT YOU WILL DO:
Lead design for your own squad working closely with your Engineers and a Product Manager
Work within a lean UX framework with your squad and own the creation and development of solutions from problem space definition to measuring success
Collaborate with your fellow designers to maintain and contribute to our design system and principles
Learn and grow our knowledge of creating experiences that integrate AI/Machine learning outcomes
Deeply empathetic with core users and various types of customer stakeholders
Solve complex business problems with elegant interactions and visuals
Support your Product Manager in developing your squads roadmap
Designing for Tablet and Desktop
WHAT YOU BRING:
A mix of strong product design experience, a good understanding of design systems, and expertise in designing scalable products
3+ years of experience in a design role within a product-driven company
Experience participating in and facilitating design research, design sprints & ideation sessions
A critical and analytical thinker who can facilitate problem solving discussions and work with ambiguity to arrive at design solutions
Strong attention to detail and exceptional organizational and analytical skills
Proficiency with design tools (e.g., Figma, Adobe XD, Sketch, etc.), interaction prototyping tools (e.g. InVision), collaboration tools (e.g. Miro, Lucidchart, etc..) to generate and iterate prototypes, user-flow, and user journeys
Bonus: Data visualization design experience and curiosity for how AI/Machine Learning is utilized to solve complex business problems
Excellent verbal and written communication skillsGrand vision, low ego, and high impact
WHAT WE OFFER:
Working on unique challenges productizing data science in new ways
The opportunity to make a full impact by designing, building, and contributing directly
Tremendous growth and learning opportunities
Great benefits! We offer top-notch health benefits for medical, dental, vision care, mental health, prescription drug coverage, travel insurance, and alternative treatments such as acupuncture and chiropractic services
Flexible working hours. We focus on what we achieve and not the number of hours we clock
We trust our employees and empower them to shape their work themselves so that they can achieve the best possible results
An open and flexible vacation policy. Our employees can take what they want when they want it - as long as they get their work done, get the time approved, and get things covered while they're away. One of our core values is trusting and respecting each other, and this policy is just one of the ways we show it
Stock options, as an early team member
LOCATION
We are a remote-first company based in Toronto with frequent in-person collaborative work sessions and social gatherings at a work-share office in downtown Toronto. We leverage many synchronous and asynchronous communication tools as well as virtual social events, and provide an allowance for your ideal WFH setup.
EMPLOYMENT VERIFICATION
Any conditional offer of employment made to a successful candidate will be subject to the full satisfaction with the results of any background and reference checks.
ACCOMMODATIONS AND ACCESSIBILITY
Accommodations are available on request for candidates with disabilities taking part in all aspects of our hiring process. For more on this, you can inquire about accommodations if you're invited to an interview.
DIVERSITY, EQUITY & INCLUSION
As an equal opportunity employer, ODAIA is committed to creating an environment that respects diversity and inclusion. ODAIA does not discriminate on the basis of race, religion, color, national origin, gender, sexual orientation, age, marital status, parental status, veteran status, or disability status.
At ODAIA, we are committed to building an environment where everyone feels included, valued, and heard. We are committed to creating a diverse workplace, and are an equal opportunity employer who does not discriminate on the basis of race, religion, color, national origin, gender, sexual orientation, age, marital status, parental status, veteran status, or disability status.
We strongly encourage applications from Indigenous Peoples, racialized people, people with disabilities, people from gender and sexually diverse communities and/or people with intersectional identities.