Senior Engineering Manager - Data Platform - Data Lake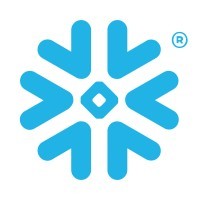 Snowflake
Software Engineering, Other Engineering
Bellevue, WA, USA
Posted on Thursday, August 24, 2023
Build the future of data. Join the Snowflake team.
There is only one Data Cloud. Snowflake's founders started from scratch and designed a data platform built for the cloud that is effective, affordable, and accessible to all data users. But it didn't stop there. They engineered Snowflake to power the Data Cloud, where thousands of organizations unlock the value of their data with near-unlimited scale, concurrency, and performance. This is our vision: a world with endless insights to tackle the challenges and opportunities of today and reveal the possibilities of tomorrow.
We are looking for a talented and experienced Software Engineering Manager to help us expand the Snowflake Data Cloud vision by enabling new capabilities in our Data Lake platform - empowering our customers to bring their hybrid data estates seamlessly into Snowflake. We are investing heavily in building rich support for open table formats (Apache Iceberg) and open data formats, and we are expanding our team towards new opportunities in open source and format interoperability. We embrace our customers who use these open formats to manage their data lakes, and help them use Snowflake to gain meaningful insights on their data - of all shapes and sizes!
AS AN ENGINEERING MANAGER AT SNOWFLAKE, YOU WILL:
Lead a team of talented and high-performing engineers in the design, development, and support of highly distributed and scalable data platforms, with a specific focus on optimizing and enabling workloads on top of open table formats (ie: Apache Iceberg)
Lead and participate in technical design and roadmap discussions relating to areas like Query Processing, Metadata Management, Performance, Scalability, and Open Source Interoperability
Have direct ownership to grow a strategic and emerging part of Snowflake's business to address new and expanding market opportunities in Data Lake/Data Analytics workloads
Have direct impact on growth and development of the team through mentorship, coaching, and identifying other growth opportunities
Demonstrate strong communication skills and the ability to work seamlessly across teams and organizations. Partner well with other leaders in the Engineering and Product organization on rhythms like annual & quarterly planning, staffing, project schedules, resource allocation, and more
Be comfortable and effective in delegation - effectively leveraging Senior & Principal engineers to maximize your team's impact
Know when and how to shift resources across areas to achieve execution goals, while also ensuring effective ownership and longer-term alignment of work and skills
Translate product requirements into engineering work for your team, partnering closely with peers in Product and other disciplines - to make our vision a reality!
Use your strong technical foundation to set the bar for your team - build to last, deliver, and keep the quality exceptionally high!
Grow the team by active recruiting and hiring
Foster a healthy and diverse team culture
OUR IDEAL ENGINEERING MANAGER WILL HAVE:
7+ years industry experience designing and building distributed data systems, especially with a focus in database systems internals
5+ years of software engineering management experience.
A track record of recruiting, leading, and growing high performing technical teams in a demanding talent market.
Experience building enterprise grade software - reliable, secure, and trustworthy platforms and distributed systems at large scale
Excellent problem solving skills, and strong CS fundamentals including data structures, algorithms, and distributed systems.
Proven experience with authoring roadmap documents, project plans and RCAs.
Fluency in Java or C++.
Ability to work in a globally distributed team, collaborate well across disciplines, and mentor junior engineers.
Excellent interpersonal communication skills. Outstanding written and oral English language skills.
Bachelor's Degree in Computer Science, Engineering, or equivalent
Ability to work on-site in our Bellevue, WA office.
BONUS POINTS FOR EXPERIENCE WITH THE FOLLOWING:
Modern data architectures including Data Lake, Data Mesh
Working with open source (Apache OSS) projects and open data formats - Parquet, ORC, Avro - as well as with open metadata table format standards - Apache Iceberg, Delta
Modern data analytics systems such as Spark, Trino, Presto. Experience with query processing.
Experience building Enterprise Data Catalog platforms, Metadata platforms, Data Governance platforms, and/or Master Data Management (MDM) systems
Working with or building Distributed Storage platforms such as AWS S3, Azure Blob Storage, Azure Data Lake Storage, Google Cloud Storage
Internal design and implementation of query processing systems.
WHY BE AN ENGINEERING MANAGER FOR DATA LAKE AT SNOWFLAKE?
This is an excellent opportunity to:
Lead and grow an exceptional team of high performing engineers - industry veterans, rising stars - in building game changing capabilities for the industry leading data cloud platform.
Opportunity to join in and take ownership of a fast moving and critical area for the company. Be at the forefront of Snowflake's open source interoperability roadmap.
Take charge of your career - this role will push you to grow, both technically as well as a leader, in a supportive leadership environment.