Senior Data Scientist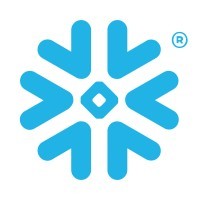 Snowflake
Data Science
San Mateo, CA, USA
Posted on Saturday, September 23, 2023
Build the future of data. Join the Snowflake team.
We're looking for a talented Senior Data Scientist to come aboard and be part of Data Applications built on Snowflake. In this role, you will work closely with our Product and Engineering teams to uncover insights about how providers built data apps and customers use Snowflake and applications, helping to inform Product's decision making and focus Engineering efforts. You will also work on long-running analytical initiatives marked by greater complexity and less structure that will yield substantial product enhancements. This is a strategic, high-impact role that will help shape the future of Snowflake products and services.
AS A SENIOR DATA SCIENTIST AT SNOWFLAKE YOU WILL:
Sleuth through large amounts of data to uncover feature-usage patterns, subtle issues with the system, potential performance enhancements, and areas to improve user experience.
Collaborate closely with Engineers and Product Managers to inform product decision making with data and to identify opportunities to create more value for our customers.
Build high quality data pipelines , inform engineering for relevant instrumentation of telemetry events and architect the right data model for the product.
Build dashboards/apps & analytical framework to help Engineering and Product Managers monitor performance and availability of our system.
Answer questions from the executive team for board reporting, publications, and industry reports.
Think creatively to find optimal solutions to our complex, often unstructured problems.
OUR IDEAL CANDIDATE WILL HAVE:
MS/Ph.D. in quantitative discipline (Math, Statistics, Operations Research, Economics, Engineering, or CS)
Expert-level experience working with SQL and relational data (8+ years on a regular basis).
10+ years of experience with Python, including scikit-learn, numpy, and pandas.
Experience working with large-scale machine generated data (e.g., log, application, or customer-usage data).
Hands-on experience with MPP databases, such as Snowflake, Redshift, BigQuery, Vertica, etc.
Ability to clearly present learnings to business leaders and technical stakeholders.
The ability to thrive in a dynamic environment. That means being flexible and willing to jump in and do whatever it takes to be successful.
Prior experience on data application , apps , app store & marketplace is a plus