Sr. Solution Architect, Data Engineering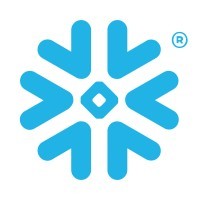 Snowflake
IT, Data Science
New York, NY, USA · Remote
Posted on Wednesday, November 1, 2023
Build the future of data. Join the Snowflake team.
Enterprises are modernizing data platforms and processes at a growing rate to meet the demands of their customers. A majority of this journey requires not just technical expertise but also the ability to drive predictability, and manage complexity. Snowflake's Professional Services Organization offers our customers a market-leading set of technical capabilities as well as best practices for modernization based on experienced leadership. Our portfolio of modernization solutions spans data migrations, validation, application development, data sharing, and data science.
As a Senior Solution Architect in our team, you will be responsible for delivering exceptional outcomes for our teams and customers during our modernization projects. You will engage with customers to migrate from Scala environments into Snowpark. You will act as the technical lead and expert for our customers throughout this process.
In addition to customer engagements, you will work with our internal team to provide requirements for our Snowconvert utility, based on project experiences. This ensures that our tooling is continuously improved based on our implementation experience. This role will report to the Director of Data Engineering and Snowpark within the Workload Solutions team in the PS&T organization at Snowflake.
KEY RESPONSIBILITIES :
Delivery
Be well versed in migrations of applications, code, and data onto cloud platforms - and how to lead design of the subsequent services onto Snowflake
Have the ability to outline the architecture of Spark and Scala environments
Guide customers on architecting and building data engineering pipelines on Snowflake
Run workshops and design sessions with stakeholders and customers
Troubleshoot migration issues
Create repeatable processes and documentation as a result of customer engagement
Scripting using python and shell scripts for ETL workflow
Develop best practices, including ensuring knowledge transfer so that customers are properly enabled and are able to extend the capabilities of Snowflake on their own
Provide guidance on how to resolve customer-specific technical challenges
Outline a testing strategy and plan
Optimize Snowflake for performance and cost
Product Strategy
Communicate requirements for capabilities on Snowpark conversion for Scala and Spark based back end software modules
Communicate requirements for design and development of back end big data frameworks for enhancements to our Snowpark platform
Weigh in on and develop frameworks for Distributed Computing, Apache Spark, PySpark, Python, HBase, Kafka, REST based API, and Machine Learning as part of our tools development (Snowconvert) and overall modernization processes
OUR IDEAL ARCHITECT WILL HAVE :
Willingness to forge ahead to deliver outcomes for customers in a new arena, with a new product set
Passion for solving complex customer problems
Ability to learn new technology and build repeatable solutions/processes
Ability to anticipate project roadblocks and have mitigation plans in-hand
Experience in Data Warehousing, Business Intelligence, AI/ML, application modernization, or Cloud projects
Experience in building realtime and batch data pipelines using Spark and Scala
Proven track-record of results with multi-party, multi-year digital transformation engagements
Proven ability to communicate and translate effectively across multiple groups from design and engineering to client executives and technical leaders
Strong organizational skills, ability to work independently and manage multiple projects simultaneously
Outstanding skills presenting to both technical and executive audiences, whether impromptu on a whiteboard or using presentations
Ability and flexibility to travel to work with customers on-site up to 50% of the time
Bachelor's degree in a technical discipline or equivalent practical experience
10+ years of experience in a technical leadership (or similar capacity) dealing with complex, technical implementation projects