Data Cloud Principal - AI/ML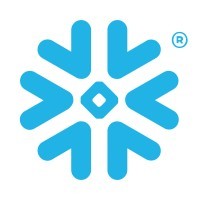 Snowflake
Software Engineering, Data Science
New York, NY, USA
Posted on Tuesday, November 7, 2023
Build the future of data. Join the Snowflake team.
Build the future of AI for Enterprise.
We are looking for a Data Cloud Principal for AI/ML who has a technical background in Machine Learning / Data Science but is also excited and comfortable sharing Snowflake AI capabilities with audience of all types, from business executives to technology leaders.
In this role you will work directly with the sales, product, engineering, partner and marketing teams to help create, refine and evangelize AI capabilities with the Snowflake Data Cloud.
ABOUT OUR TEAM:
The Data Cloud team are small group of elite technologists that go deep into one particular functional area within the Snowflake such as ML/AI, Data Apps or Collaboration. We are customer obsessed and focus on engaging with technology leadership across some of our largest customers. Internally, we align closely with product, engineering, and partner teams to ensure the voice of the customer is a key ingredient as we develop the next wave of Snowflake features.
WHAT WE DO:
[Sales]
We deliver executive level sales demonstrations to both business and technical leaders on Snowflake's product vision and strategy, and help highlight the differential benefit of running AI/ML workloads on the Snowflake Data Cloud platform.
We support spreading AI/ML awareness and pipeline building via both presentations and publications at all the various Snowflake, partner, or industry events such as conferences/webinars, blogs, panels, private workshops, etc.
We work continuously with product marketing to develop and refine AI/ML sales messaging for broader reuse amongst sales teams globally, with the inclusion of other Snowflake competitive intelligence teams
[Product]
We hunt down and drive initial customer adoption on the latest AI/ML product releases with initial interested customers and act as the voice of the customer influencing future product developments and product roadmap.
We engage in and critique AI/ML product proposals and reviews brought forth by product and engineering teams
We engage with Alliances to conduct partner technology discovery for the use in Snowflake AI/ML solution stacks, with the inclusion of Snowflake industry teams
[Innovation]
We drive innovation in the design and deployment of the Snowflake Cloud Data platform as a critical component for the many layers of concepts (MLOps, Feature Stores, GenAI/LLMs) and subcategories of use cases (timeseries, unstructured data) in AI/ML
We explore and develop technical prototypes and publish product ideas based on emerging industry trends and technology patterns for evaluation
ON DAY ONE WE WILL EXPECT YOU TO HAVE:
5+ years of experience within a pre-sales environment or customer facing role
Broad range of experience within Data Science / Machine Learning teams working with ML platforms and cloud technologies
Outstanding presenting skills to both technical and executive audiences, whether impromptu on a whiteboard or using presentations and demos.
Hands-on expertise with Python and SQL
Ability to connect a customer's specific business problems and Snowflake's solutions
University degree in computer science, engineering, mathematics or related fields, or equivalent experience preferred